Announcement Bar
An announcement bar is often shown at the top of your Shopify store with customizable content. They're usually used to tell visitors about a promotion, new stock alert, or a specific product you've got on sale.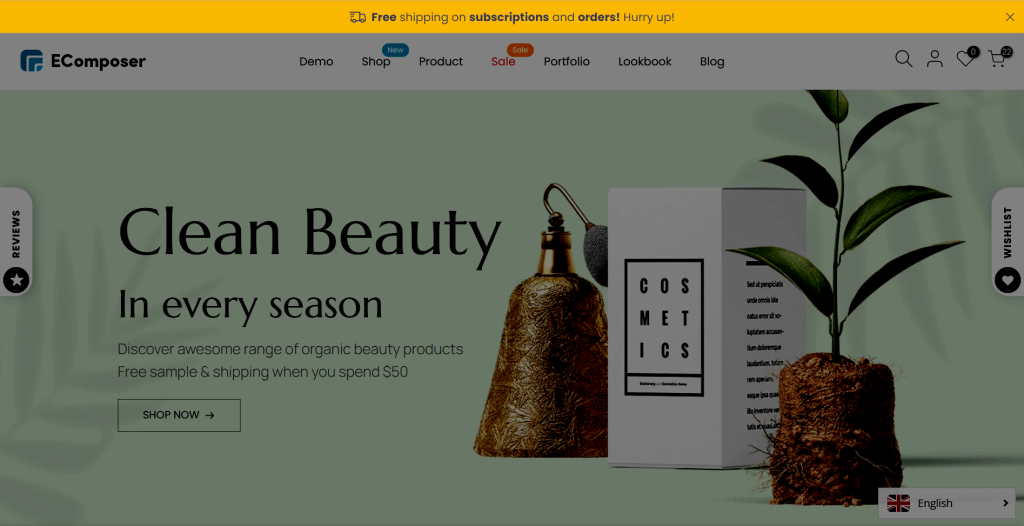 1. How to install the Announcement bar extension?
To open the Extension popup, you have two ways:
Click on the Extension icon at the top left corner.
Under the Extension tab, click Add more.
Below is the way for installing the Announcement bar extension: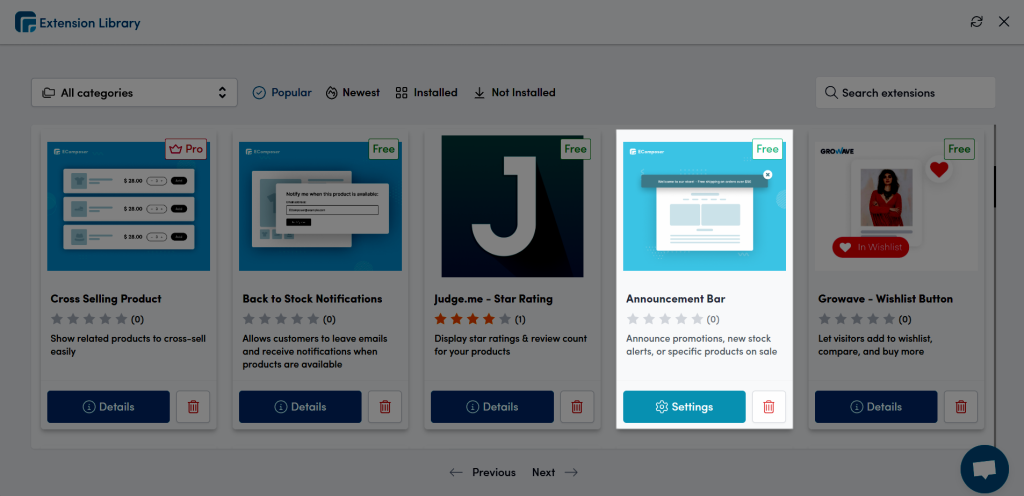 2. How to set the Announcement bar extension?
2.1. General setting
Enable announcement bar: This allows you to show the announcement bar extension on your store.
Content: You will change to content that you would like to send to your customer like in the example below. Also you can add the Link for the page with the icon on the options bar.
Enable close button: You can decide to show the the Close Button or not with this option.
2.2. Icon setting
Icon: You can choose the flexible icon that you would like to use.
By the way, Icon width will let you change the size of the icon and flexible change the color with the Icon color option.
2.3. Style setting
Primary background: This option let you change the announcement bar background.
Content color: This will let you change the color of the text and the same as the Link color.
And some of the setting options like Content typography, Link typography, Alignment
2.4. Countdown
Whenever you turn on Enable Countdown, then the setting options will be shown.
Enable countdown: This will allow you to show the countdown option in the announcement bar.
Day/ Hour/ Minute/ Second: You can set the name for those options such as the example below.
And you can set some of the basic options like Typography, Color, Style, and Background color. Even you can turn on this mode for the countdown effect "Hide announcement bar when expired"