Quickview
(ONLY AVAILABLE ON PAID PLAN)
The quick view feature makes it easier for your customers to view the key product information such as features, images, and variants by displaying a brief overview without heading to the product details page.
1. Create a Quick View in the Extra Builder option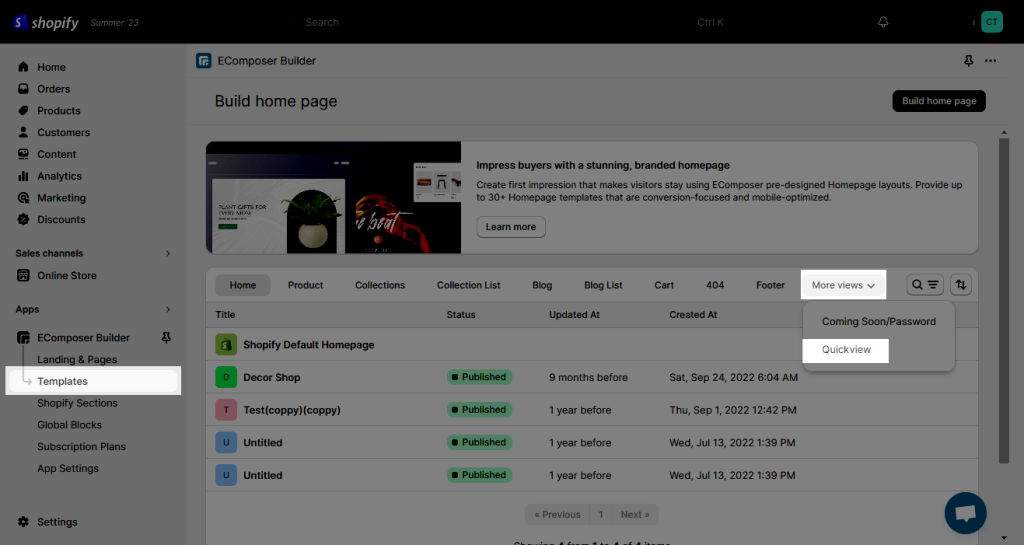 2. Enable Quickview from the Product Grid element.
You can drag and drop the new Product Grid Element or use the available one from your page.
Drag/Drop the Product Grid Element or use the available one from your page.

Enable Quickview + Set in the setting option from Content tab
Publish and view the page to see the result