How To Create a New Page?
Although the Page Builder application comes with a plethora of ready-made page elements, at one point in time, you might need to create your own to satisfy your specific requirements. How to create a new page with the EComposer app? – We'll cover in the short tutorial below.
1. Creating a New Page
From EComposer Dashboard.
From the Dashboard -> Start building
You can choose your desire page to build
Here you can use the pre-made template or create the page using the elements
After you are pleased with the outcome, click the Publish button to save your changes
2. Configure the Page Information
If you want to configure some information for the page, please click the Publish button, and a popup will appear. The general information setting board will be displayed, and you can then fill in the blanks with information such as:
Page title: Add the page title here.
Page slug or human URL: Normally, the page slug will be the same as Page title, but you also can change them to how you like.
Page Visibility: This will determine if the page is published or not.

Visible: Published and live.
Hidden: Not published and won't show on live.

Header & Footer:

Show (Shopify theme): This will use the theme header and footer.
Hide: This will hid the theme header and footer in both Editor and live page.

Meta description: A short texts that describe about the pages when shared.
Social sharing image: This image will be shown with the page when shared.
3. Where does the page get saved after it's created?
After you guys created the page, the page will be saved in Shopify dashboard > Online Store > Pages.
Note: If you want to edit the page, you have to go to the EComposer Builder page to edit the content.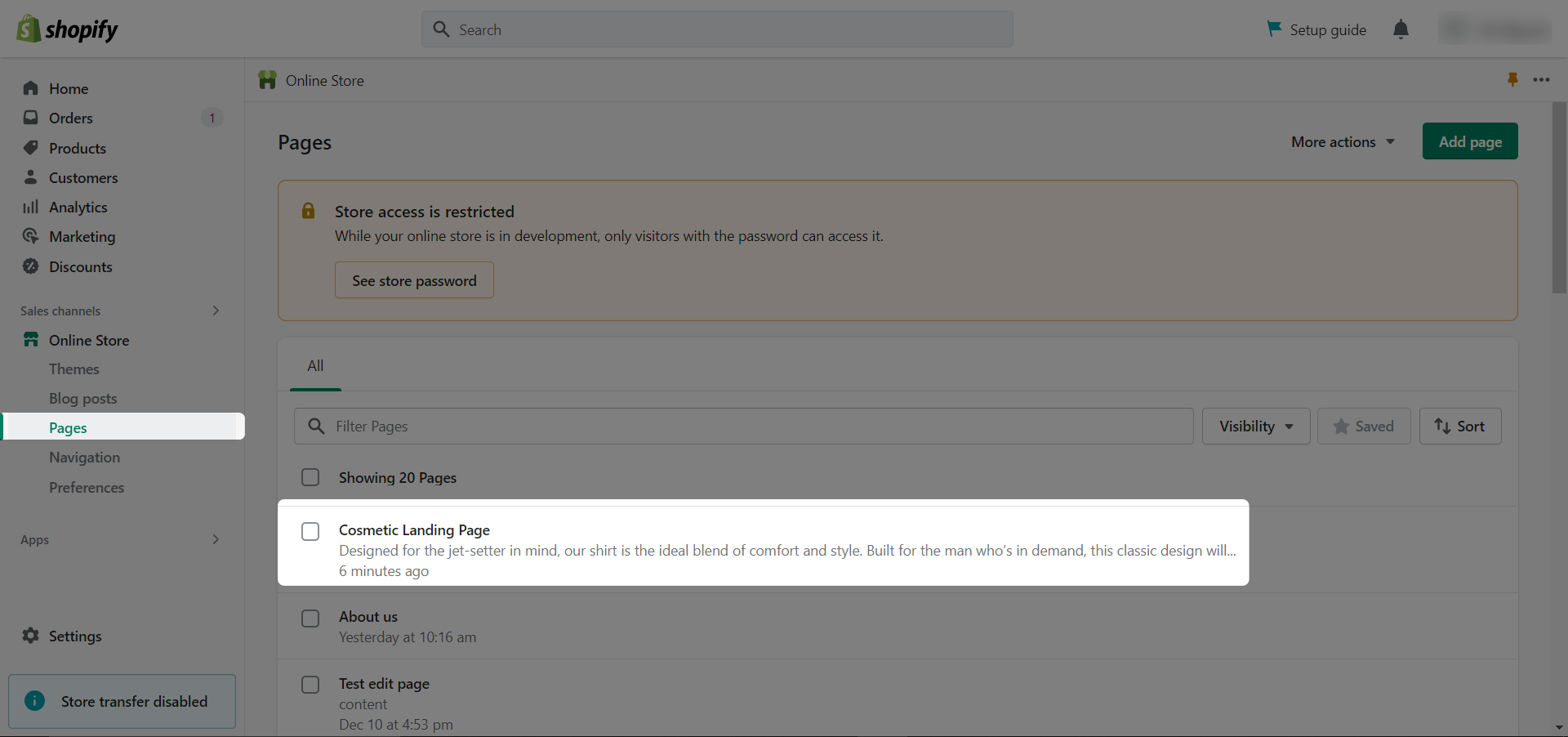 4. How do I add the page to the Menu?
Please follow this link to get more information about adding the page to the Menu.