Pro Image Editor
Elevate your photo editing game with EComposer's latest Edit Pro setting. Now, enjoy an array of in-depth editing options that empower you to perfect every detail of your images. Crop, enhance, and transform your photos with precision and finesse. It's your time to shine and make your images truly remarkable.
Note: This feature is available on the Pro and Premium plans only.
1. How to access the Edit Pro option
The option will appear on most elements with the Choose Image option, exceptions would be background and product images.
There's 2 way you can access Edit Pro.
1st way: Is to click on the Edit Pro button that appears when choosing image.
2nd way: Is to click on the Pen icon on the top right of an image inside the select image box.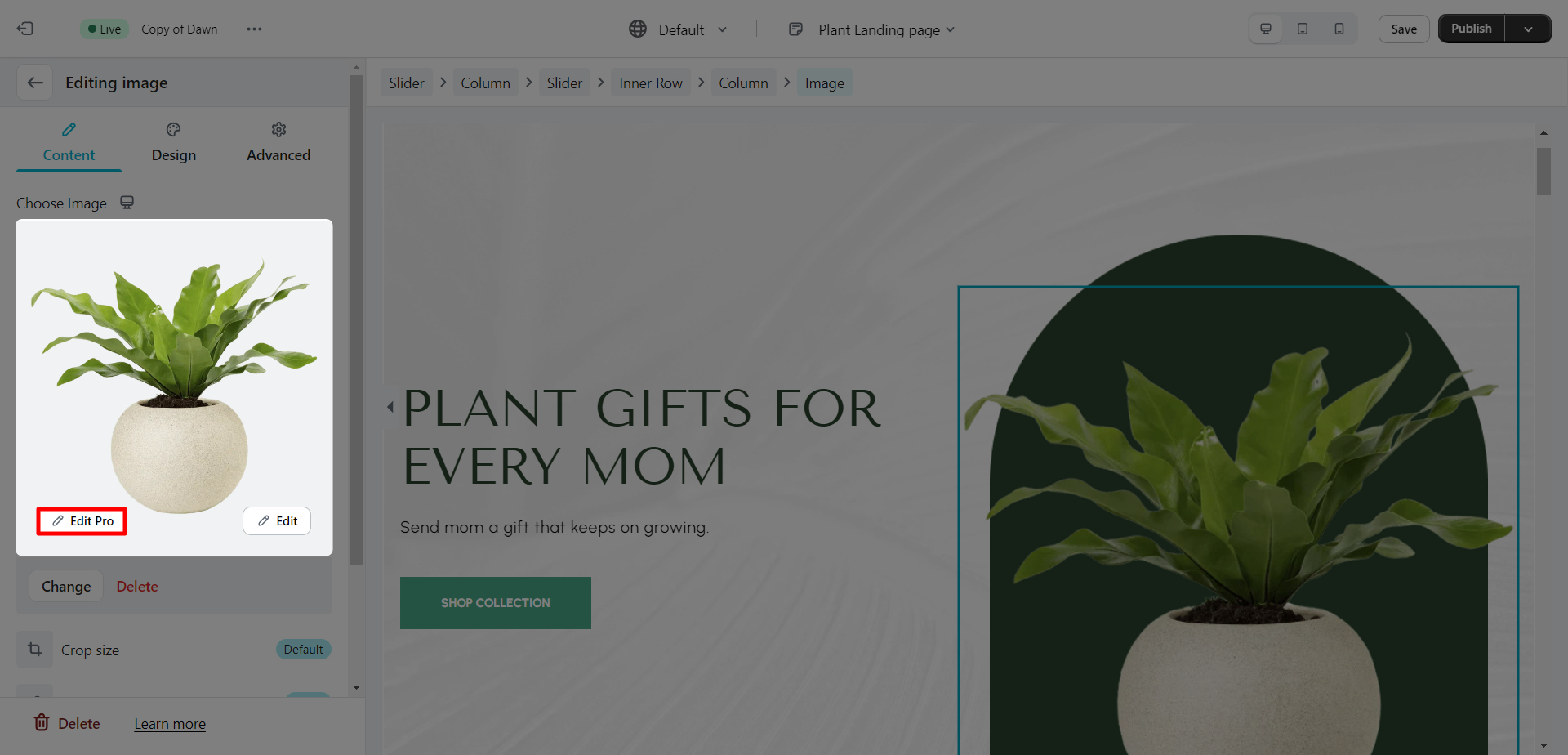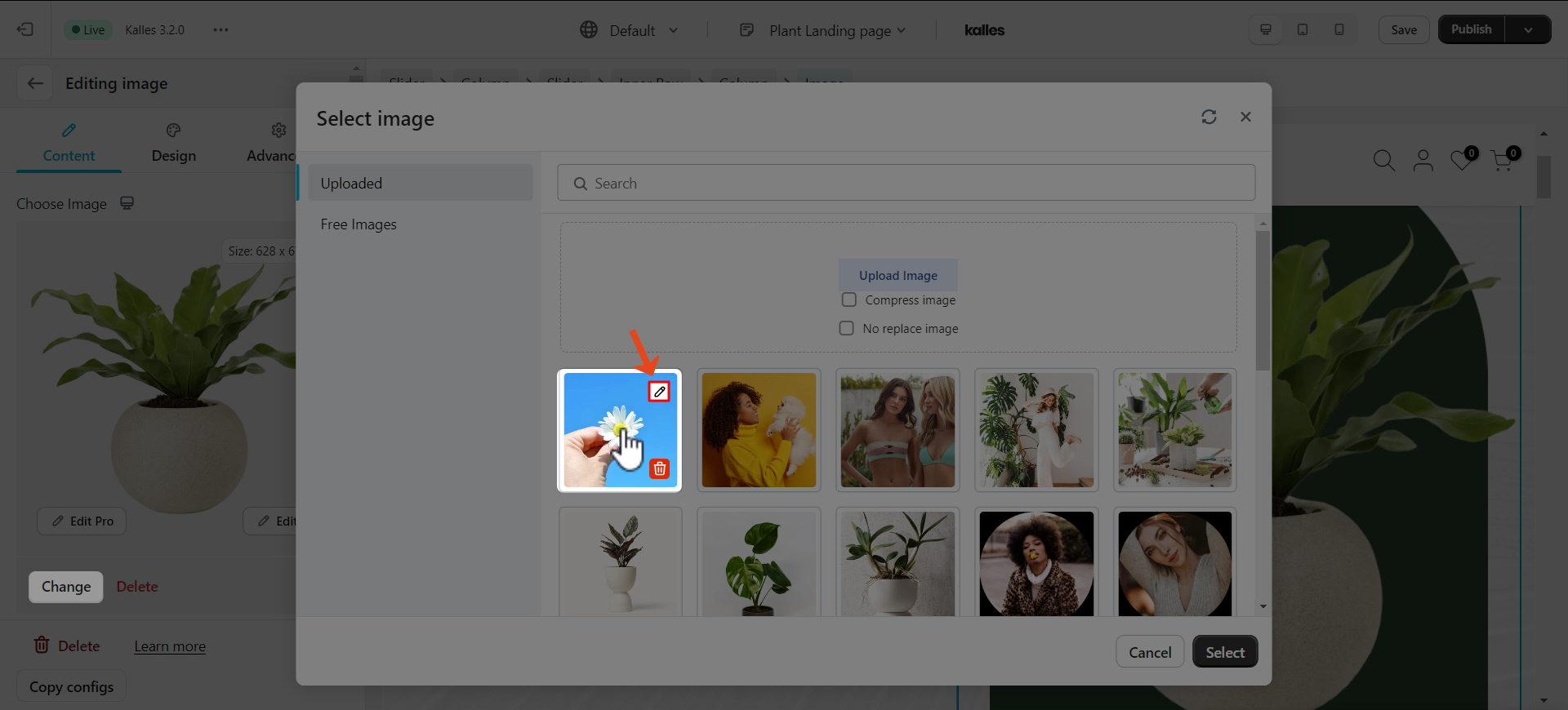 2. Editing the image
We have a lot of settings to choose from. Here's a list of the general settings: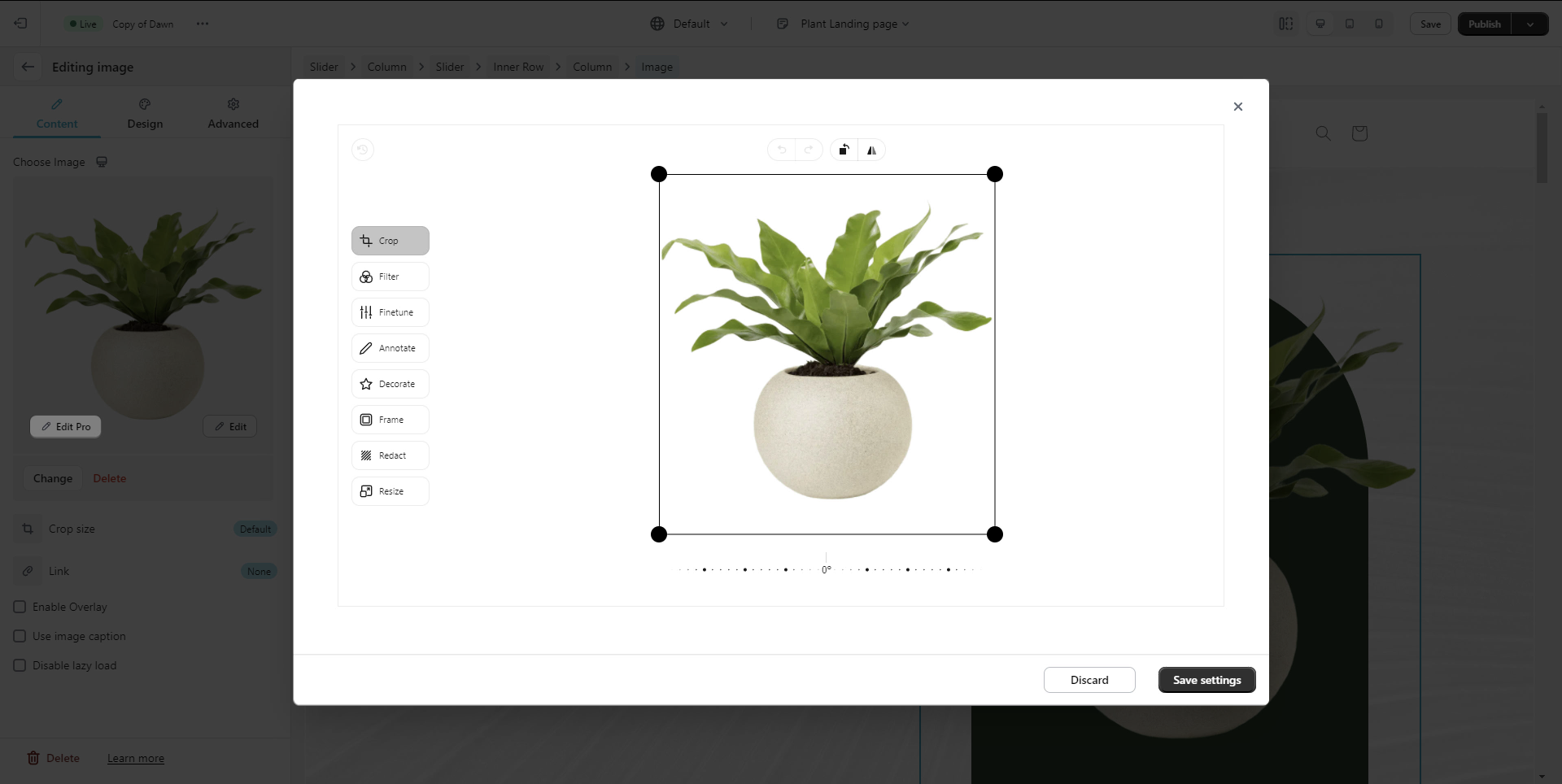 Crop: Manipulate the crop selection and image orientation.
Filter: Applying color matrix filters to the preview image.
Finetune: This enables us to add controls to update color effect values.
Annotate: Draw and add shapes in the image context.
Decorate: Draw and add shapes in the crop context.
Frame: Add controls to update the frame drawn on top of the image.
Redact: Easy and secure censoring of information.
Resize: Enable width and height input controls to enable the user to determine an image output size.
For an easier understanding of what each setting can do, please check out the video below.