How to create a 404 page?
A 404 page is a landing page that tells your site viewers the requested page is unavailable or, in some cases, doesn't exist.
Note: Usually Shopify theme provides only one page in your store. EComposer default 404 page will overwrite your current one in your theme and the changes you made will apply to your store.
1. Building a new 404 page
From App dashboard –> Templates -> 404 -> Build 404 page
Choosing a structure first and then dragging any elements from the left-slider bar to configure.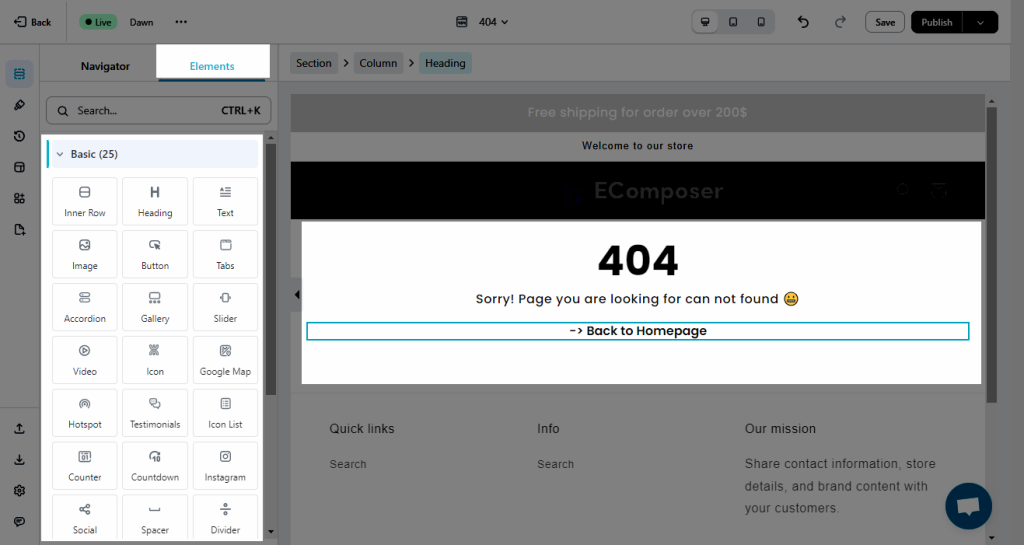 2. How to apply a new 404 page in EComposer to your store
When you finish creating the Password page, you can make it Default if you want.
Hit the Publish button first.
Turn on the Publish option and tick on "Overwrite Shopify default 404 page" option.
Press on the Save and Publish to finish it.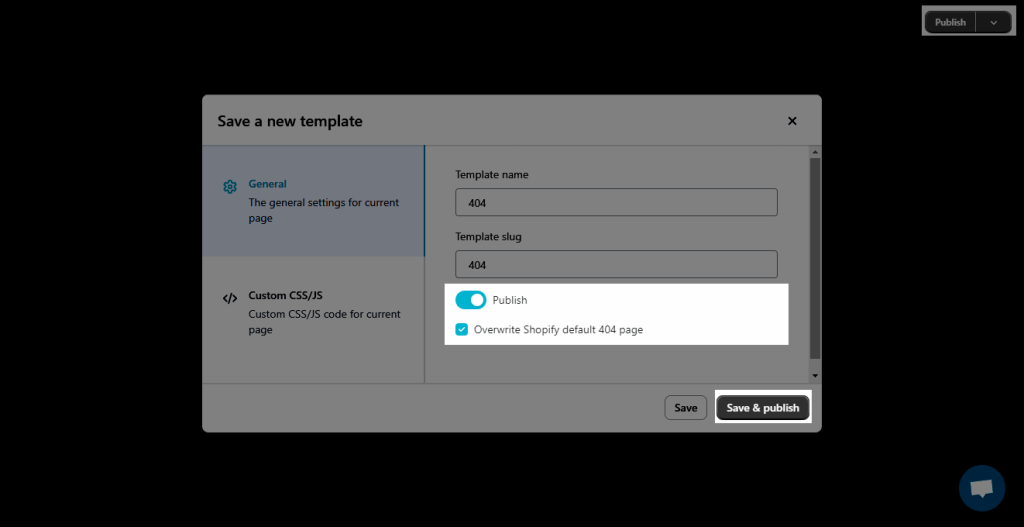 3. How to restore to the original Shopify 404 page?
From the Ecomposer dashboard
Click on Templates -> 404
Hit on the icon Restore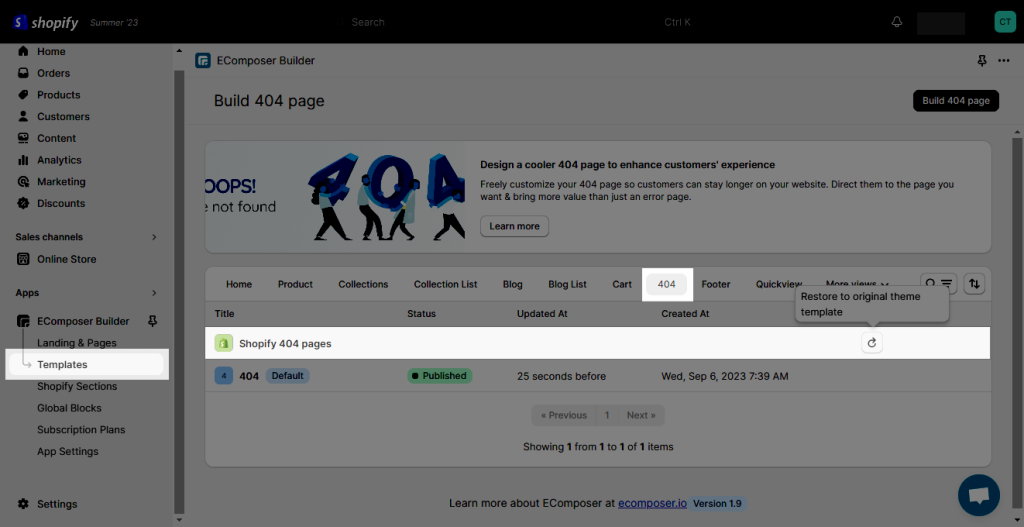 4. How to Remove a 404 page?
The first way: From the EComposer dashboard, choose the page that you want to delate and click on More options > Remove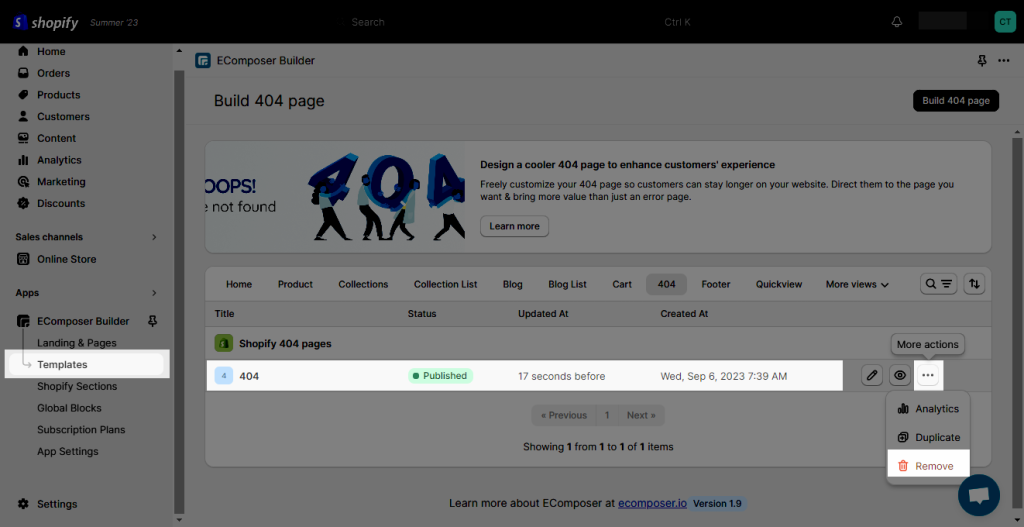 From the Navigate on the Top bar, choose a page that you want to delete and click on Delete icon